"Environmental debriefing with the community"
Morioka Seiko has welcomed local residents and government officials from Shizukuishi-cho to report on and explain Morioka Seiko's environmental initiatives since 2008. In recent years, in addition to reporting on environmental activities, this event has been added to the purpose of environmental education for the outside, which also explains biodiversity and the significance of such activities.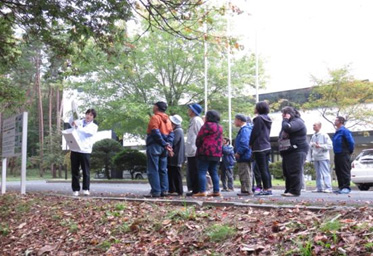 "Contribution to the community"
We, Seiko employees, continuously clean the roadsides around the company enhancing our environmental surroundings.